While working on our PC, we sometimes accidentally deleted the files from our PC. This is quite a problematic situation for us. However, if you deleted the files by right click on them and select delete then you can recover it from your recycle bin. Whilst, If you use the Shift+Delete key then it would be impossible for recovering it from the PC.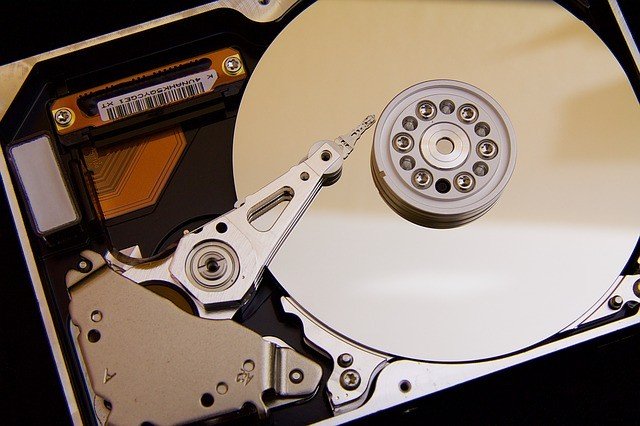 In this post, I am going to Show you how to recover permanently deleted files from your PC. There are various third party tools available online which help you to recover the permanently deleted files. However, Finding a reliable tool is very important. Otherwise, these tools can permanently corrupt your hard drive.
Recover your files with windows file recover option
Before you use any third party tools to recover your deleted files. You can use Windows inbuilt file recovery tool to restore your deleted files. To use it simply open the folder where your files have been located  then click the windows button and type  "Files history"
Here Files history will show you the files along with deleted files. If you find the files then just restore it. However, if you did not find the files there then you have to use the third party tools.
Recover using Third Party Tool
The tool which we are talking about is EasyUS Data Recovery software. This is one of the best and reliable tools to recover your permanently deleted files. This is a reliable tool to find out the deleted files and recover them securely.
How to Use it
To use the EasyUS Data Recovery tool. Simply Download it from their official website. When you complete the download. Simply run it.  It is as simple as it.
When you complete the download, you can start scanning your hard drive for potential deleted files. Remember there are two types of scan one is Quick Scan and Second is Deep Scan. It is recommended to use a quick scan for the first time.
If you did not find the files in a quick scan then you can use deep scan. Keep in mind that deep scan takes up to 3 to 5 hrs depending on the data and size of your hard drive. When you are running with a deep scan it is advisable that keep your PC idle and do not perform any work at that time. This will expedite the process.
Also Read:- 5 Things to look before buying a Gaming PC
When the deep scan will complete, It will show you the list of the permanently deleted files. Just select them and click the recover button. That's it, the software will then recover and restore your file.
Things to keep in Mind
There are a few things that you should keep in mind while using this tool. Do not use it excessively as it may corrupt and permanently damage your hard drive. Which may be a serious situation for you.
This tool is working great with Windows 10 and Mac devices. Only use this tool if you think that it is necessary to recover the deleted files.
This software comes with premium plans as well. The free option can allow you to recover files up to 2 GB. If you want to recover more then you can upgrade and buy its premium key.
Conclusion
Accidentally deleting a file can be very disappointing and it will both take your time and money. But using some simple tricks and third-party tools, you can recover it yourself. We hope this post will help you. If you like the post then share it with your friends.